Wishing you all a very Happy New Year.  ٩(̾●̮̮̃̾•̃̾)۶
Welcome 2016!

Looking back at 2015, it was a mixed bag for Eyedea Lab, we had some happy moments as well as difficult ones. But as always we are looking forward to welcome 2016 with new enthusiasm & hope, because we believe determination and hard work pays off (no pun here 🙂 )! We wish all our readers, clients and friends, a beautiful year ahead too.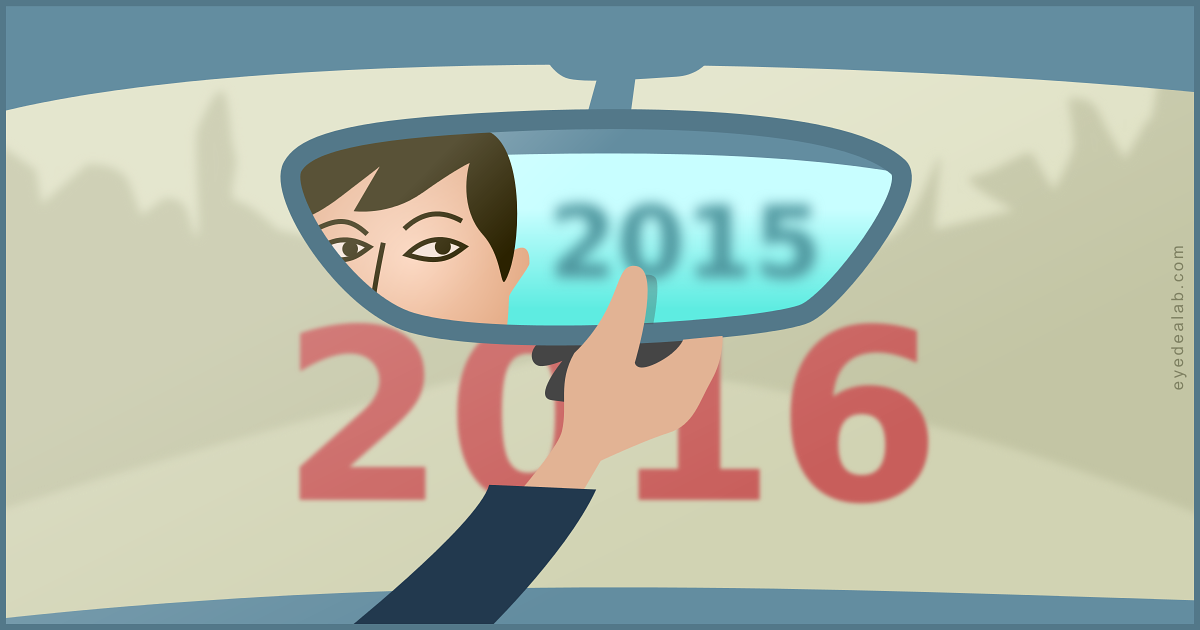 What lies behind you and what lies in front of you, pales in comparison to what lies inside of you.
Ralph Waldo Emerson
Every New Year the words that ring again on our minds are "resolution", "prediction", "hope", "happiness" and "prosperity". Resolutions are personal, predictions are statements about the future (some calculable while some just guess), hope is what keeps us alive, moments of happiness are priceless and prosperity depends on fortune. We can only do whatever it is best possible for us to attain these and just dream about the future with hope. So let's dream for a safe and healthy New Year for the world.

Throw your dreams into space like a kite, and you do not know what it will bring back, a new life, a new friend, a new love, a new country.
Anais Nin
Some interesting posts related to "welcome 2016"
What will happen in 2016?
New year quiz: Are you ready for 2016?
The Tech That Will Change Your Life in 2016
28 Movies to Look Forward to in 2016
Yahoo Tech's Top 10 Predictions for 2016
Happy New Year to you once again, lets rock 😀